Opera's Integrated Ad-Blocker Now Available for Android and Desktop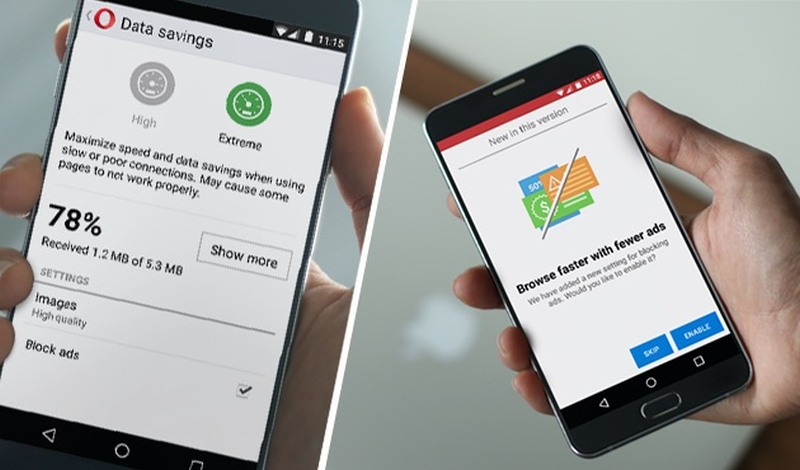 TL;DR
Opera Mini for Android now has an ad-blocker integrated.
The feature was already present on the desktop.
Opera claims it loads pages 40 percent faster by blocking ads.
"Opera is the first browser company to offer an native ad blocker across devices. We do this because we want to provide people with the fastest browsers in the market. Our speed test shows that online ads slow down the browsing experience. Now, with Opera, you can browse a lot faster than, for example, in Chrome," said Lars Boilesen, CEO, Opera.
According to the company, Opera Mini with the integrated ad-blocker loads webpages 40 percent faster by blocking ads, and this also reduces the data consumption for loading a page by around 14 percent.
The mobile VPN is still in development, however it will not be bundled with the Opera browser on mobiles - according to the company, the way people access the Internet is a little different on mobiles, and people rely on apps a lot more than just browsers. For this reason, Opera will be rolling out its free VPN as a standalone app that will work with all the apps installed on your phone.