Ola Launches Ride Sharing Service in Kolkata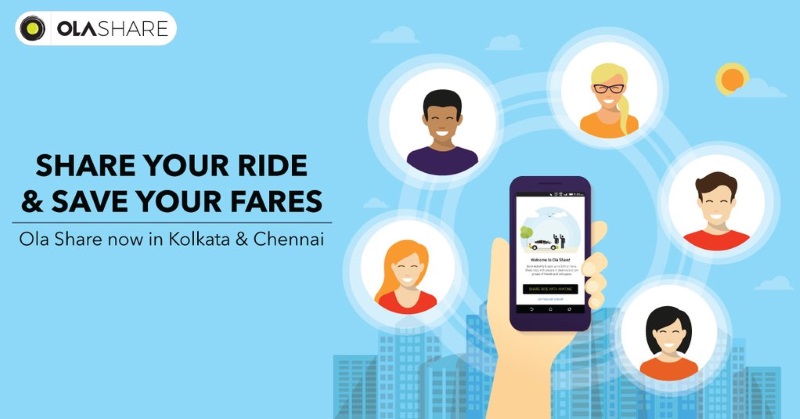 Cab aggregator Ola on Friday announced the launch of Ola Share, a social ride-sharing platform, in Kolkata.
A ride can now be shared by up to three people at any point in time, the statement said.
Speaking on the launch, Ishan Gupta, Category Head - Shared Mobility said, "After seeing tremendous adoption and response for Ola Share in Delhi, Mumbai and Bangalore, we are thrilled to bring Ola Share to Kolkata. As one of India's most populous cities, Kolkatta can benefit immensely from shared mobility options. Ola Share helps make transportation within a city more affordable and helps reduce pollution and on-road congestion. It also gives users the option to travel in the comfort of social groups they are part of, with convenient access from the Ola app. With Ola Share, we are enabling access for more citizens than ever before and furthering our mission of building mobility for a billion people."