14-lane, 7500 Crore Delhi-Meerut Expressway Launched By PM Modi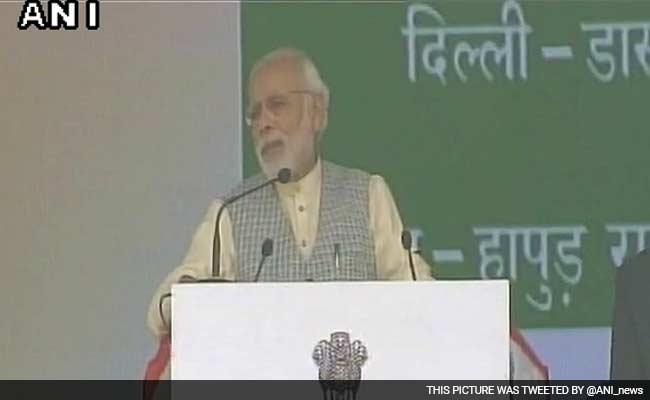 Prime Minister Narendra Modi on Thursday launched a
R

s.
7500 Crore project to widen the Delhi-Meerut highway and replace it with an expressway to decongest Delhi. He described it as the "road to freedom from pollution."
The road connecting Meerut to Delhi is the busiest highway in the region, Union minister Nitin Gadkari said minutes before the prime minister spoke. The expressway will do away with 31 traffic signals on the road and make it "signal free", reducing travel time between Meerut and Delhi from two and a half hours to around 40 minutes, he said.
"This highway will show the path to tackle pollution," PM Modi said. Delhi is the most polluted capital in the world.
"In the changing times, pace will not slacken. It will only get faster," he said. Mr Modi said his government will take forward the programmes started by the Atal Vajpayee government. "Vajpayeeji had two projects - the Golden quadrilateral connecting four corners of the country and he started a programme to give connectivity to villages," he said referring to the Prime Minister Rural Roads Programme.
"Even the villagers now are not satisfied with single lane roads. They want double lane and four lane roads. Every villager understands that if his villager has to be connected to the path of development, his village must be connected to the highway," PM Modi said.