NEWS -
No More Subsidised Cooking Gas If Annual Income Is Above R

s.

10 Lakh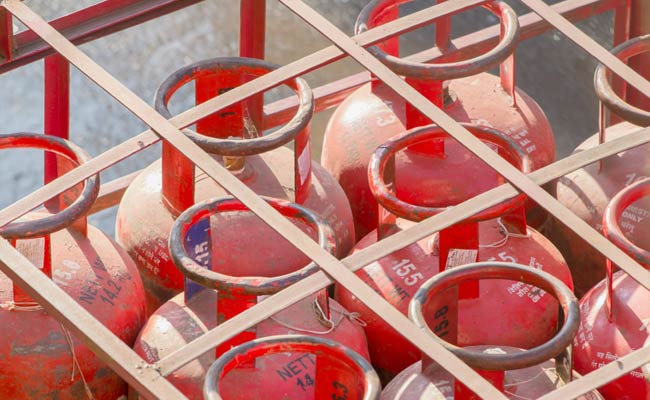 Subsidised LPG cylinders or cooking gas will no longer be available to taxpayers who earn more than
R

s.
10 lakh a year, the government announced today.
Consumers are currently entitled to 12 cylinders at cheaper rates in a year. For more, they have to pay the market price.
"Government has decided that consumers with taxable income above
R

s.
10 lakh per year will not get LPG subsidy from January 2016," Oil Minister Dharmendra Pradhan tweeted.
"This is as per policy of present Government that subsidy shall only be given to poor people who need it the most," he said in another tweet.
Of over 16 crore LPG consumers in the country, some 57 lakh have voluntarily given up their subsidy as part of the government's 'GiveitUp' campaign, official statistics say.
Earlier this year, Prime Minister Narendra Modi had urged "MPs, MLAs, ministers, IAS and IPS officers, professors and professionals" to give up subsidy on cooking gas to benefit the poor.
"Gas cylinders surrendered by you can be transferred to the poor who use wood for cooking. If one crore people give up their LPG subsidy, one crore poor people will benefit," he said in Bengaluru.
The subsidy saved from the 'GiveitUp' campaign went into giving connections to poor families who are still dependent on kerosene, coal, fuel wood or cow dung, officials said.
Due to a slump in global energy prices, the price difference between subsidised and non-subsidised LPG cylinders has narrowed down significantly in the past one year.
In Delhi, non-subsidised cooking gas costs
R

s.
606.50 a cylinder and subsidised LPG costs
R

s.
417.82 per 14.2-kg cylinder.