NEWS - 6 Killed, Several Injured After Building Collapses In Chandigarh
CHANDIGARH:
Six labourers were killed after a two-storey liquor store collapsed today in Chandigarh's Transport Nagar locality, police said, the latest deadly accident to highlight shoddy construction standards in the country.
The building in Chandigarh city crumbled as at least 20 construction workers in an adjoining plot were digging a basement, triggering the wall of the liquor store to cave in.
As the structure began to fall, the occupants of the tavern rushed out raising alarm, but only seven labourers managed to come out safely.
"Six people are confirmed dead. The injured have been taken to hospital for treatment," Chandigarh's senior superintendent of police, Sukhchain Singh Gill, told news agency NDTV.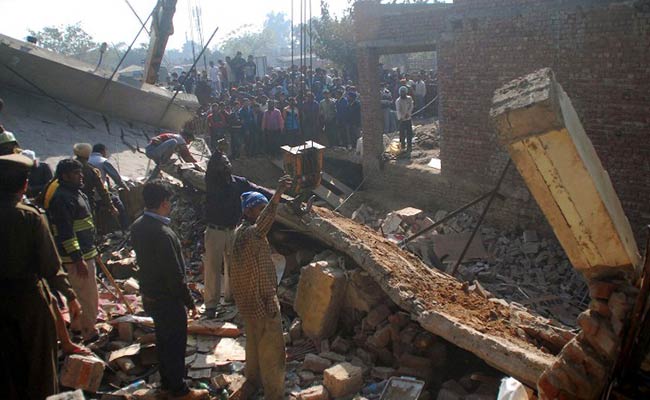 He added that no one else was feared trapped after rescuers helped by residents plucked out survivors using shovels and bare hands to shift mangled heaps of steel and concrete.
Three bulldozers and a crane were later pressed into service to lift the concrete slab which had fallen into the basement pit.
RP Upadhayay, a senior police officer in Chandigarh, said that orders have been issued to register a First Information Report against the contractor for criminal negligence.
"It's a matter of investigation whether necessary clearances were obtained for construction of basement in this area," he said.
The accident is the latest in a long line of deadly building collapses in India, some of which have highlighted sloppy construction standards.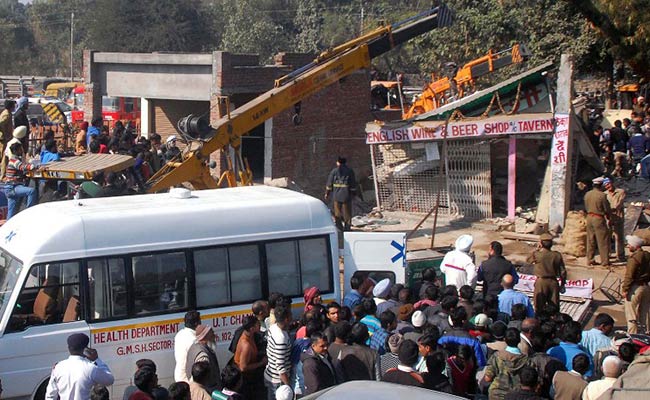 In July, seven people died when a three-storey building collapsed in heavy rains in Mumbai just a year after an 11-storey apartment tower in Tamil Nadu came crashing down killing 61 people, mostly labourers.
A massive influx of people to cities in search of jobs and a shortage of cheap housing have fuelled the construction of illegal buildings across the country, often with sub-standard material.
Millions also live in dilapidated old buildings, many of which cave in during heavy rains.