PAN Must For Cash Payment Of Hotel Bill OverR

s.

50,000 From Tomorrow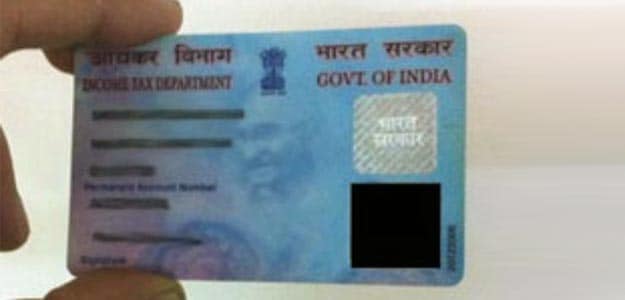 NEW DELHI:
Furnishing Permanent Account Number (PAN) will be mandatory from tomorrow for cash transactions such as hotel or foreign travel bills exceeding
R

s.
50,000 - a move aimed at curbing the black money menace.
Besides, PAN will be a must for all transactions, including purchase of jewellery, above
R

s.
2 lakhs in cash or through card with effect from January 1, 2016, the Finance Ministry said in a notification.
PAN will also be mandatory on purchase of immovable property of over
R

s.
10 lakh. This will be a relief to small home buyers as previously the government had proposed to make PAN mandatory for property worth
R

s.
5 lakh.
Quoting of PAN will also be mandatory for term deposits exceeding
R

s.
50,000 at one go or
R

s.
5 lakh in a year with banks, Post Offices and NBFCs.
The notification said PAN would be mandatory for payments of more than
R

s.
50,000 for cash cards or prepaid instruments as well as for acquiring shares of unlisted companies for
R

s.
1 lakh and above.
It has also been made mandatory for opening all bank accounts except Pradhan Mantri Jan Dhan Yojana accounts.
Finance Minister Arun Jaitley had earlier this month announced in Parliament that PAN would be made mandatory for all cash and card transactions beyond
R

s.
2 lakh.
The limit is double of
R

s.
1 lakh that he had proposed in 2015-16 Budget, but is lower than the existing threshold of
R

s.
5 lakh.
Making cash deposit of more than
R

s.
50,000 or purchase of bank draft/pay orders/bankers cheque of equal denomination on a single day, payment of life insurance premium of
R

s.
50,000 in a year would also require quoting of PAN.
In keeping with the government's thrust on financial inclusion, opening of a no-frills bank account such as a Jan Dhan account will not require PAN.
Other than that, the requirement of PAN applies to opening of all bank accounts including in co-operative banks.