'Star Wars: Force Awakens' makes its debut in 3D
Star Wars: Force Awakens will be released in digital 3D, three different Imax 3D versions and regular digital 2D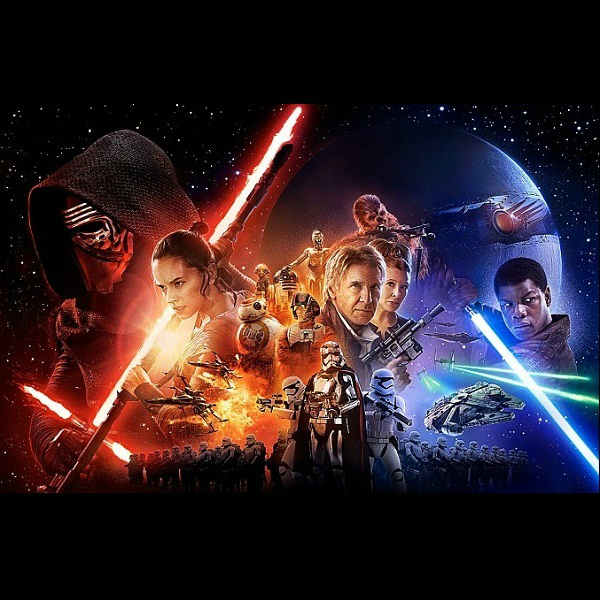 Director JJ Abrams' "Star Wars: The Force Awakens" will be the first film in the hit franchise series to be released in 3D during its initial run, alongside 2D and Imax versions.
"Force Awakens" will hit screens on December 18 in a multitude of formats, digital 3D, three different Imax 3D versions and regular digital 2D, said The Hollywood Reporter.
In 2012, "Star Wars: Episode I The Phantom Menace" first released in 2D in 1999, was converted to 3D and re-released, but then
Disney
tabled plans to re-release 3D versions of the other two films in the series.
Abrams explained his decision to send out a 3D version, saying, "As someone who really hasn't been the most vocal advocate of 3D, the strangest thing happened to me on this.When I was watching the reels in 3D, there were a number of shots and I know this sounds insane that I hadn't understood in the three-dimensional space quite the way I did when I saw them in 3D. I actually felt that there were things that were playing better in 3D. I had never felt that before."
Disney and
Lucasfilm
announced in late 2013 that Force Awakens would be available in 3D, and the movies' format choices are now listed on marketing materials.
Films that were shot with 3D cameras, such as James Cameron's "Avatar" (2009), Martin Scorsese's "Hugo" and Ridley Scott's "The Martian", tend to promote the 3D aspect much more than those shot with 2D cameras and then converted to 3D.
The new "Star Wars" movie was converted. Three different formats of "Force Awakens" will play in Imax theatres.